Garlic oil is used as a nutritional supplement, and is sometimes purveyed in the form of capsules, which may be diluted with other ingredients. Some commercial preparations are produced with various levels of dilution, such as a preparation that contains 10% garlic oil. Herbal folklore holds that garlic oil has antifungal and antibiotic properties, It is also purveyed in health food stores as a digestive aid.
Product Description

Garlic oil softgel

Size

12# Oval

Filling weight

500mg

±

7.5%

Shelf Life

3Years

Color

Clear

Total Weight

720mg

±

10%

Composition

No.

Ingredients

Quantity

Active

Excipient

1

Garlic oil 100:1, mg

5mg

√

2

Parsley oil , mg

0.31

√

3

Soybean oil

494.69mg

√

3

Gelatin

132mg

±

7.5%

√

4

Glycerin

66mg

±

7.5%

√

5

Pure water

22mg

±

7.5%

√

Physical & Chemical Standard

Items

Specification

Test method

Disintegration, min

NMT 30

CHP 2015

Moisture, (Gelatin Shell)%

7% to 9%

GB5009.3

Microorganism Standard

Total bacterial count, cfu/g

NMT 30000

GB 4789.2

Coliform bacteria, MPN/g

NMT 0.92

GB 4789.3

Mold & Yeast, cfu/g

NMT 50

GB 4789.15

Salmonella

Negative/25g

GB 4789.4

Staphylococcus aureus

Negative/25g

GB 4789.10

Heavy Metal Standard

Lead, mg/kg

NMT 2.0

GB 5009.12

Arsenic, mg/kg

NMT 1.0

GB 5009.11

Mercury, mg/kg

NMT 0.3

GB 5009.17

Cadmium, mg/kg

NMT 1.0

GB 5009.15

Package and Storage

Keep in cool, dry, light proof place, the temperature is from 15

ºC

to 30

ºC

, the humidity: below 70%





Veggie softgel, HALAL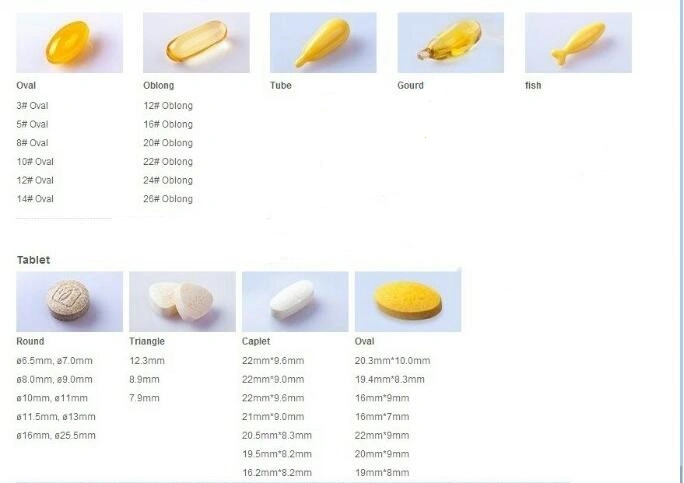 COMPANY PROFILE :
1. Certificates: Has passed several quality system authentications

2. The largest dietary supplements production base in Asia
with three main factories over 200,000 square meters,8 independent GMP workshops,and more than 1100 staffs.

3.Powerful Production Capacity:
over 120 sets of large-scale production facility for softgel,tablets,oral liquid,hard capsules and packages,which can manufacture over
600,000 bottles of nutritional health food.
4.Never stop the R&D Innovation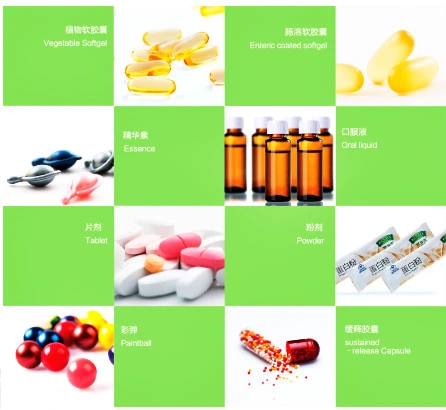 Weihai Baihe has established 2000 square meters CNAS certificated labRtory and passed NS lookup laboratory Accreditation.
The company has equipped over 50 sets of imported testing instructments, including GC,HPLC, Atomic Absorption SepctrometerAAS),
Atomic Fluoresence Sub-photometer (AFS), GC-MS test, HLPC-MS test, Amino Acid analyzer, Protein analyzer, Infrared
Spectrometer, andUltraviolet Spectrometry Photometer etc. and can completeover 300 items tests.
5.The products of Weihai Baihe Spread all over The world.
6.Supply Diversified Product Service Solutions to Clients
The company can provide various package forms to clients, including bottling, box packaging, blistering, bag
packaging, can, etc, with over 10 various packaging roduction lines. The total customers the company services are more than 3000,
and the processed and developed roducts are over 2000 kinds.
FAQ
1.Q:Are you a manufacturer?
A:Yes, The baihe Company was established in 1996, with 7 facilities to produce softgel, hard capsule and tablet, powder, pill and
granule and refined fish oil etc.
2.Q:What countries your product have been sold to?
A:The product has been exported to over 50 countries, such as USA, Canada, Europe etc.
3.Q:Do you have your own laboratory and what itmes you can test?
A:Yes, The Company has 3 laboratories that pass CNAS certification, all the test machines from USA, such as GC, HPLC etc.
the Company can test assy of active ingredients, heavy metal, microorgansim, physical & chemicl index, Pesticide etc.
4.Q:What's the standard or specification your Company adopted?
A:The Company set up complete standard and specification for each country, the mainly standards is from USA, Europe, China.
5.Q:Could you produce the product according to our formula?
A:Yes, the Company is the leading contract manufacturer in China, we can produce the product according to your formula.
6.Q:What's the MOQ of each product and how about the delivery time?
A:the MOQ of each product according to the materials, the regular MOQ is 300,000pcs, the delivery time is about 25 to 40 days.